Nanni presents its Soundless generator version at the Cannes Yachting Festival
A small revolution has taken place. The 2023 edition of the Cannes Yachting Festival, one of the biggest boat shows in Europe, took place in the south of France, and Nanni was there with a large stand. The perfect opportunity to present a sneak preview of the brand new Soundless generator model.
The next step towards onboard silence
All our teams work constantly to provide products that meet the needs of all our customers who want to navigate. We know how important it is to have the necessary equipment for the best and most serene sailing. But isn't it better to enjoy the peaceful reverie of our blue planet without the noise?
That's why we're pleased to introduce the brand new Soundless version of our generators with soundshield. This technology, which uses improved acoustic materials, enables us to reduce noise levels to 61.7 db, the lowest level on the market today.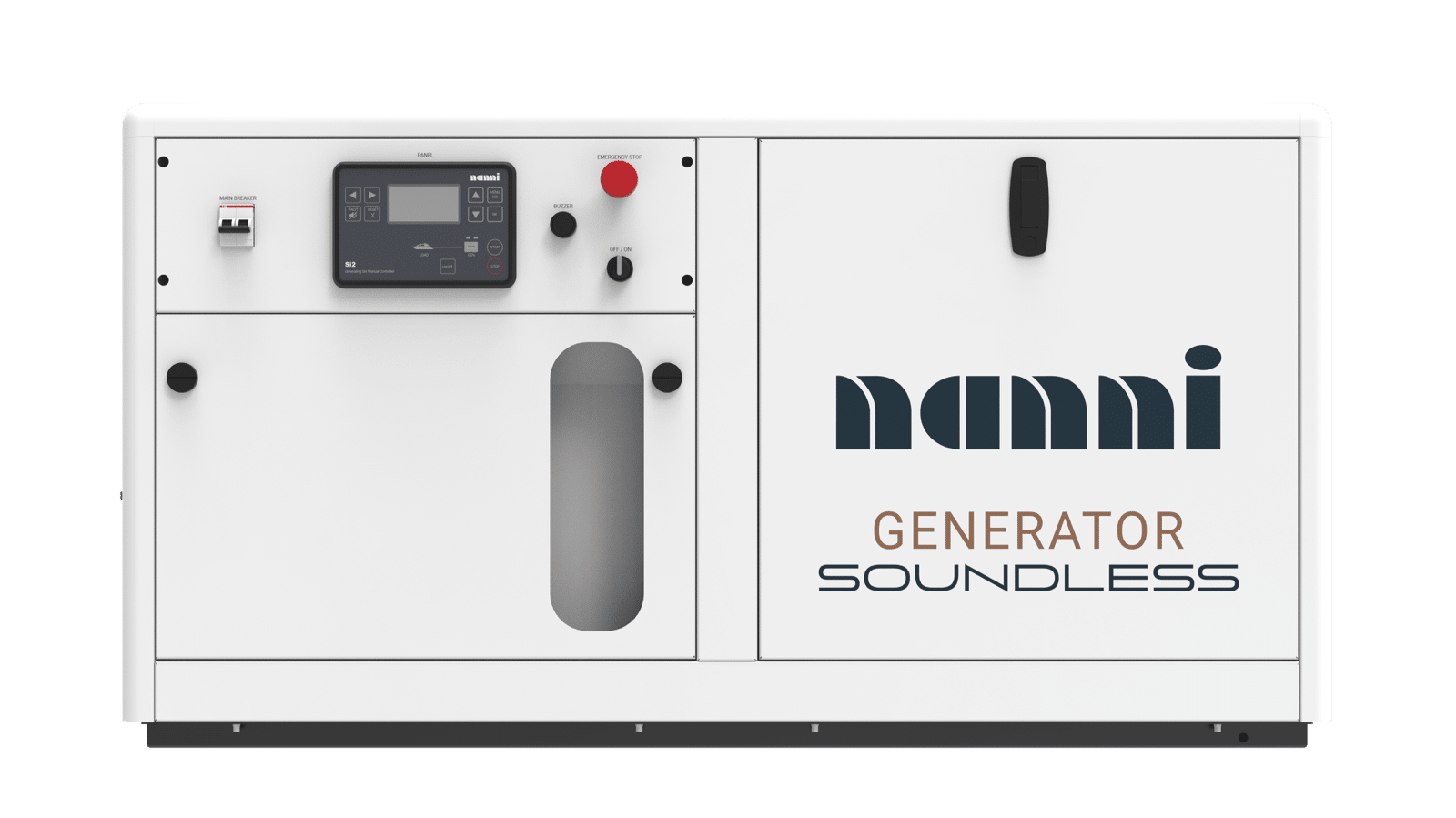 As you can see by exploring our brand new website, Nanni's expertise extends from marine engines to generators in order to bring energy aboard your ships. Our Soundless gensets are meticulously designed to meet the diverse needs of boat owners.
The complete marine solution
Available in a range of models, from Q500 to Q6800 with power ratings from 5 to 150 kW, Soundless generators are the ideal energy solution for a peaceful journey across the seven seas.
This range join the Nanni package offer of engine, generator and equipment.
All this week, visitors and festival-goers could visit us at the stand Jetée 179 on the Vieux Port jetty to see the Soundless version of this innovative marine generator with soundshield. The unit exhibited is a Q2400 20CM50 (20kw, monophase, 50 hz), fitted with the famous innovative soundshield. Alongside it, could be seen the N4.115 engine with sail drive.
For those who couldn't make it, don't hesitate to follow Nanni on social medias, such as Instagram or Facebook, to follow the day-to-day life of our teams during the boat shows.
Please find here the commercial leaflet